NEW MUSIC OUT THIS SUMMER VIA BLACK MESA RECORDS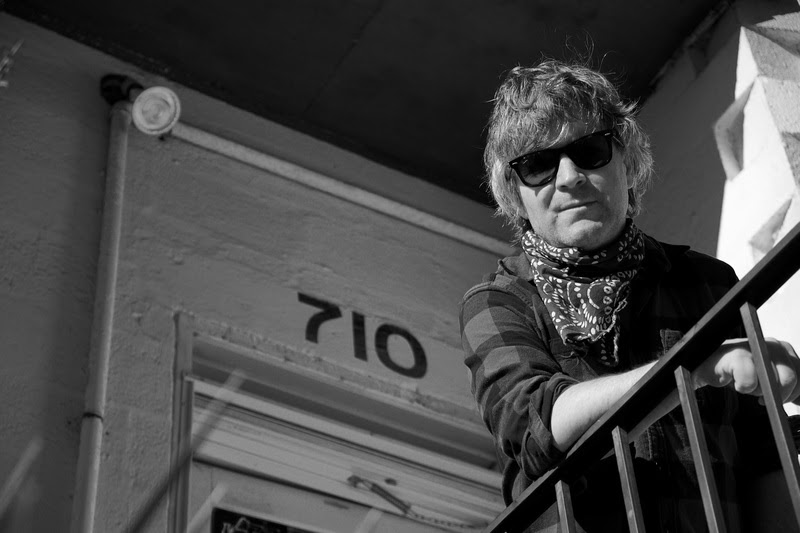 FOR IMMEDIATE RELEASE (APRIL 28) - Nashville-based singer-songwriter Tim Easton, who will release his tenth solo album in August of this year on Black Mesa Records, will perform all five Tuesdays in June at City Winery from 7 to 9 pm. The residency backing band are Nashville newcomers UPSTATE MOJO, who will play their own short set of original roots music before serving as the backing band for Easton. Each week there will be a special guest singer-songwriter from the Black Oak Artists roster as the opening act, followed by Upstate Mojo, then Tim Easton. The opening act will return near the end of the set to perform one John Prine song with Easton and the band. The show begins promptly at 7 P.M. in the upstairs lounge of City Winery. The residency announcement comes ahead of a new batch of music to be released in the coming weeks via his new partnership with Black Mesa Records.
Tim Easton 2021 Residency Tour Dates:
June 1 - Nashville, TN @ City Winery Lounge w/ special guest Rachel Laven & Upstate Mojo
June 8 - Nashville, TN @ City Winery Lounge w/ special guest Megan Palmer & Upstate Mojo
June 15 - Nashville, TN @ City Winery Lounge w/ special guest Nikki Barber & Upstate Mojo
June 22 - Nashville, TN @ City Winery Lounge w/ special guest Caitlin Cannon & Upstate Mojo
June 29 - Nashville, TN @ City Winery Lounge w/ special guest Hannah Miller & Upstate Mojo
TIM EASTON BIO:
Raised in Akron, OH, singer/songwriter Tim Easton was influenced by a combination of pop icons (Beatles, Stones) and bluegrass/folk legends (Doc Watson, John Prine). After college, Easton found himself busking in the streets of Paris, London, Dublin, Amsterdam, Madrid, and Prague, on and off for seven years, at one time alongside Anti-Folk hero Beck Hansen.  His folk-based songwriting brought an earthy sound to the Haynes Boys (an existing rock band that recruited Easton in the mid-'90s) and they recorded one album, Guardian Angel, for New York-based Slab Records. Easton pursued his solo career, recording his first solo album, Special 20, with friends and session musicians in Nashville. He signed with EMI Publishing in 1999, relocated to Los Angeles, performed at songwriter hubs like Largo, and signed a recording contract with New West Records. His first release for the label was 2001's The Truth About Us, featuring members of WILCO as the backing band. 2003 brought his solid follow-up for the label, Break Your Mother's Heart, which received 4 stars in the print version of Rolling Stone, heralding his songwriting as having a "novelist's sense of humanity." This was followed by "Ammunition" in 2006. Support slot tours with mentors Lucinda Williams and John Hiatt crossed North America and Europe.  A concert set, Live at Water Canyon, appeared in 2008, followed by Porcupine in 2009 and a pair of self-released albums, Beat the Band and Since 1966, Volume 1, both in 2011.
After moving to Nashville and starting his own label, CAMPFIRE PROPAGANDA, Easton teamed with THIRTY TIGERS to release roots & blues-based Not Cool, which was included in the Top 50 Albums of American Songwriter's year end list for 2013.  American Fork came out with LAST CHANCE RECORDS in 2015, rising to #11 on the Americana Radio charts, and the solo acoustic, direct to lacquer recording, PACO & THE MELODIC POLAROIDS  was released on Campfire Propaganda in 2018, followed by tours of North America, Japan, Alaska, and Europe. Easton also toured the entirety of Russia in 2019, representing American folk music, as part of the Forum For Cultural Exchange. His experiences were documented in a weekly column for No Depression Magazine. 
Easton performs annually at SALMONFEST in Ninilchik, Alaska and WOODYFEST in Okemah, Oklahoma. June of 2019 brought the EXPOSITION LP, a field recording partly recorded at the Gunter Hotel in San Antonio, Texas where Robert Johnson recorded, and partly in Okemah, Oklahoma. Later this summer, Easton will release a new full-length record via his new partnership with Black Mesa Records.
Rooted deeply in high energy electric rhythm and blues and rock n roll, Upstate Mojo is a Nashville based band that brings their original, modern take to an ancient sound. The newly formed group consists of two Upstate NY natives: songwriter Ryan Knaack (Lead Vocals, Rhythm Guitar), singing personal and heartfelt lyrics with a relatable, yet unapologetic swagger, and Packy B. (Lead Guitar, Slide Guitar) who weaves tastefully in and around the original melodies, creating a voice of his own. The rhythm section, consisting of Tommy Scifres (Bass Guitar), Lemuel Hayes (Drums) and Timothy Grace (keyboards), gives the band their mojo, creating hard hitting melodies and ass-shaking grooves.
 Friday night music for everyday people! 
Upstate Mojo stands firmly on the shoulders of giants, bringing new songs and stories to the history of American music. The band's debut EP, "Patina," recorded in Nashville at Club Roar, is released April 29th on all streaming services.